Alsace is well known to lovers, and Riquewihr is an ideal destination for a romantic break with your partner. The Hotel de la Couronne, with its charm, its comfort, its originality and its cocooning atmosphere, lends itself perfectly to a romantic getaway!

The central location of Riquewihr is ideal for discovering the many facets of this famous road which winds its way through the region for almost 170km, passing through 70 wine-producing villages.

Head south, hand in hand, to explore other equally charming villages. Stop off at Kaysersberg, famous for its castle, which offers an incredible view of the ramparts and roofs of these old buildings. Fall under the spell of Eguisheim, stroll through its sumptuous, atypical streets, organised in a circle around an old castle; the visit is guaranteed to be in a medieval atmosphere. And for the evening, we recommend a candlelight dinner in Colmar, to enjoy the superb illuminations of La Petite Venise district.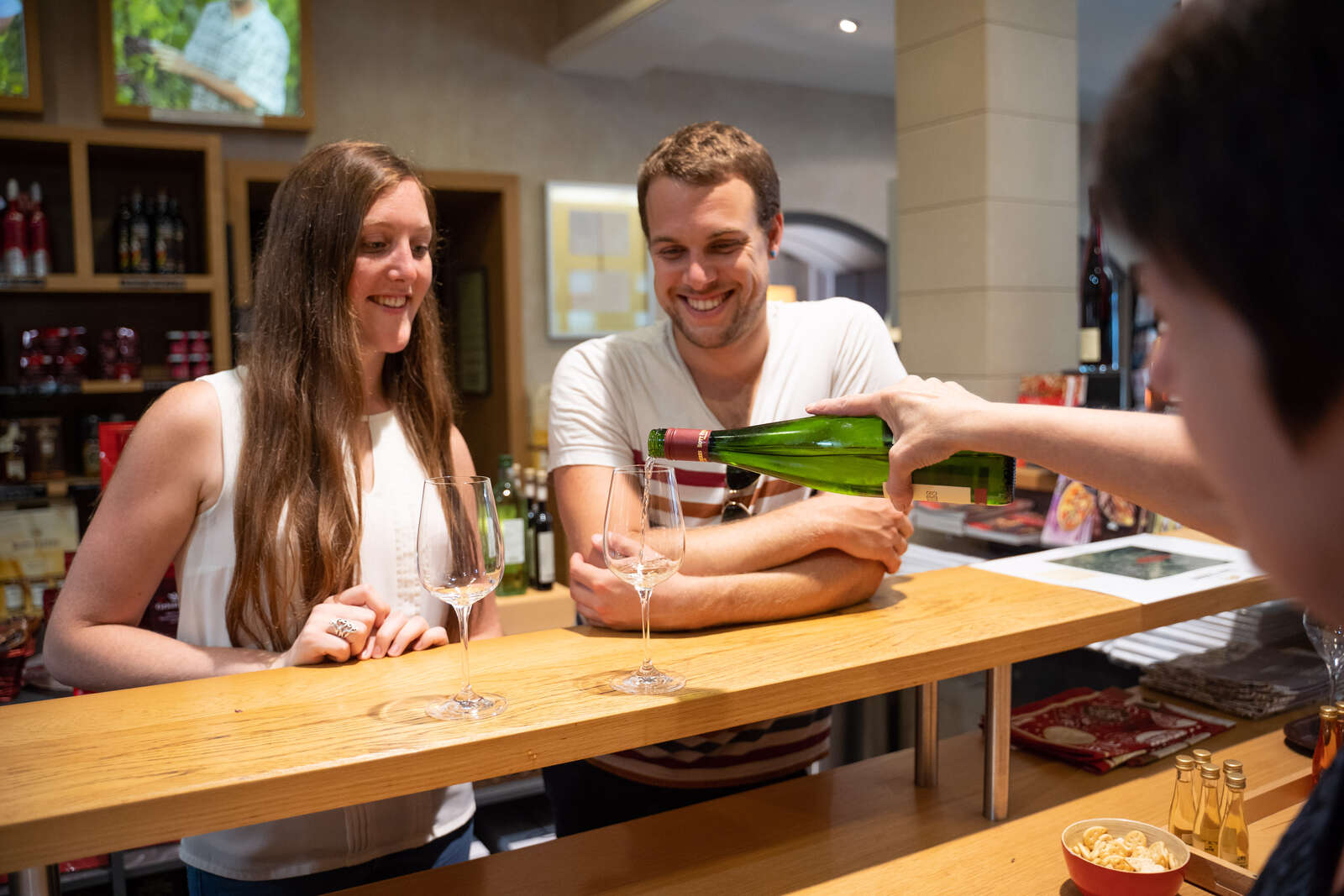 From Riquewihr, you can reach its neighbouring and no less famous medieval town of Ribeauvillé. Why not take advantage of the wine trails to go there on foot or by bike? A little picnic break in the vineyards with the Alsace plain as far as the eye can see, is priceless... Take advantage of an evening to go and relax with your partner at the Balneo Barrière centre. An enchanted interlude in the outdoor pools, with the Vosges foothills as a backdrop and the Haut-Koenigsbourg castle illuminated in the evening.

You can also choose more original activities to impress your soul mate and opt for a ride through the vineyard, hair in the wind, on a solex, an electric moped or even a Segway.

When it comes to gastronomy, you are spoilt for choice, as the region is renowned for its culinary specialities! The winstubs serve traditional dishes in warm settings, but there is also a wide range of chic and starred restaurants.

And of course, during your escape, don't forget to visit the many winegrowers, who offer free cellar visits and tastings throughout the year. Taste our Crémant d'Alsace, and take some with you to enhance your next romantic moment!